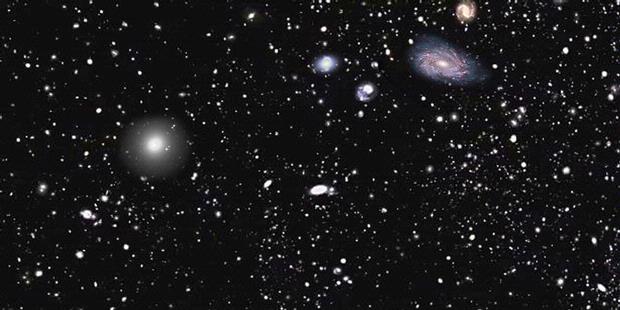 The scientists developed a three-dimensional map of the universe's biggest ever, contains the most detailed information about the space with 400,000 galaxies.
Maps are created as part of the Sloan Digital Sky Survey III (SDSS III), is targeted to contain nearly a million galaxies to a distance of 12 billion light years from Earth and is able to measure intergalactic distances.
"The survey this time was the largest mission ever undertaken, and its volume more than tripled from the previous record," says Daniel Eisenstein, an astronomer at the Harvard Smithsonian Center for Astrophysics in Cambridge, Massachusetts, USA.
"Our target is to map a quarter of the entire sky and we had our third," he told National Geographic, Thursday (08/09/2012) then.
Map-making using data obtained from the Apache Point Observatory in New Mexico. Eisenstein and his colleagues hope to understand about dark energy, the force causing the universe continues to expand.
He said, by mapping the galaxies in 3D imagery, the effects of dark energy that changes the universe throughout its history can be known.
Based on the analysis of the scientists, the distance between galaxy clusters contained in the map according to the model of the universe that include dark energy as one of its components.
Through the measurement accurately, Eisenstein and his colleagues can map hundreds of thousands of galaxy clusters light years wide. The measurement results give clues to the early formation of the universe form.
In the early days of the birth of the universe, the density of the material that make up galaxies currently uneven. Because the effects of gravity, the material with high density will be joined by other high density material.
Over time, the grouping is based on the density of the clear, the cluster pattern that astronomers see today.
"This pattern is a direct trace of what happened in the first second of the Big Bang. We conducted a survey of modern universe to save the fossil record because it happened in the past," said Eisenstein.